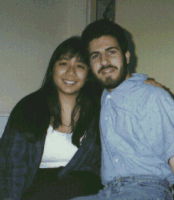 Alan Schwartz's Home Page
This is a picture of M.G. and me. We have a chocolate labrador retriever named Maddie, and one child..

I'm an Associate Professor in the Department of Medical Education at the University of Illinois at Chicago. I'm also a Research Associate Professor in the Department of Pediatrics. My curriculum vitae is here.

Interests
Judgment and Decision-Making
My past work has focused on general human judgment and decision making. My current projects focus on medical and clinical JDM, and consider how both physicians and patients make decisions about health -- and how those decisions can be improved. In particular, current projects include: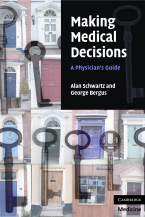 Making Medical Decisions: A Physician's Guide. A book providing physicians with a practical translation of current theory and practice in medical decision making for use with their patients. Available in June 2008 from Cambridge University Press.
Life goals in health decisions. How do non-medical goals that may be achieved in the future impact the way people evaluate their health-related quality of life and make medical decisions?
Assessment of Evidence-Based Medicine Skills. How well do physicians learn to evaluate the validity of evidence from the clinical research literature, interpret results, and apply them to their patients? How can it be better taught, better learned, better practiced? What role should clinical librarians play? What are the implications for clinical behavior and patient outcomes?
Clinical values. What is the ideal physician, and how does the ideal differ for different patients? Are patients whose physicians share their ideals more satisfied with their physician and do they have better health outcomes? (With Arnold Eiser and Arthur Elstein).
Perceptions of and Attitudes toward Risk in Treatments. What aspects of treatment options or clinical trials cause people to consider them more or less risky? How much risk are people willing to accept?
Another interest is how organizational context (formal structure, informal norms, task design) affects decision-making and motivation in organizations. I have both descriptive and normative interests in this area.

I'm the course director for MHPE 441: Medical Decision Making (in a semester version and a 1-week short course version), MHPE 494: Introductory Quantitative Data Analysis, and MHPE 504: Leadership and Organizational Behavior in Health Professions Education, and have also taught in MHPE 431: Research Design and Grant Writing.
Computer-mediated communication and information
I'm fascinated by the ways in which computer and network technology impact human communication and cognition. In addition to considerable experience with online teaching, I've been involved in the world of multi-user internet virtual worlds, MUDs. I spent 11 years (1995-2006) as the maintainer/developer of a flavor of MUD server called PennMUSH, and currently maintain the PennMUSH community site and produce Tinytalk, a podcast about text-based virtual worlds and their players. I have run MUSHes based on Frank Herbert's book Dune (DuneMUSH) and Philip Jose Farmer's Riverworld (Riverworld MUSH). I have also run a play-by-email storytelling game set in Riverworld. These "games" provide me a unique opportunity to study management and organization in a virtual environment, as well as being a lot of fun. I was a founding editor of the Journal of Mud Research (now the Journal of Virtual Environments) and published two papers in the area of organizational behavior and muds. More recently, I have been involved with some projects using MUSH servers as venues for art, both self-initiated and initiated by Nina Pope and Karen Guthrie, two professional UK artists.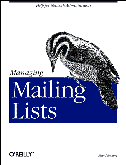 I have also written four books published by O'Reilly and Associates, Inc. The first is called Managing Mailing Lists, and came out in March 1998. It offers advice for people using mailing list management software, and specifically targets administrators of LISTSERV Lite, Majordomo, Listproc, and SmartList.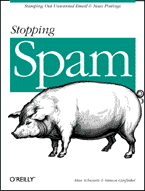 The second, co-authored with Simson Garfinkel, is called Stopping Spam and came out in October 1998. It's a toolkit for all levels of users, administrators, and ISPs who are fed up with Internet spam, and offers a social and historical perspective on spamming, an explanation of why spam is a serious problem, technical suggestions for avoiding, filtering, and responding to spam for users and administrators, and legal and political approaches to making spam unprofitable or illegal.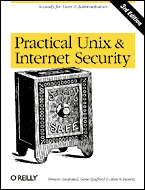 The third, by Simson Garfinkel, Gene Spafford, and me, is Practical Unix and Internet Security, 3rd edition and came out in February 2003. It focuses on how to securely configure and operate Unix systems, especially those connected to the Internet or providing network services. We discuss security not only from a conceptual standpoint, but from a truly practical standpoint - things you should do, now, to protect your systems.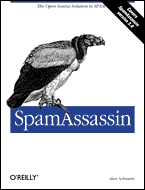 The fourth is SpamAssassin, and came out in June 2004. It documents the installation, configuration, and use of the SpamAssassin spam-checking system (versions 2.63 and 3.0) for Unix system administrators using the Postfix, Sendmail, Exim, or qmail mail servers.
I'm also an LPIC-2 certified linux system administrator. and co-author of the World Bank Information Technology Security Handbook for developing nations, published by infoDev. And I've written a few technical articles, for Web Techniques magazine and ONLamp.com.

Freemasonry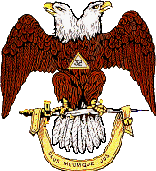 I am a Master Mason, Past Master, and Chaplain-elect of Berwyn Masonic Lodge #839 A.F. & A.M. in Berwyn, Illinois. I am also a 32° Mason in the Valley of Chicago, Ancient Accepted Scottish Rite of Freemasonry, and the Master of the 1st Veil in Irving Park Royal Arch Chapter #195. My grandfather and great uncle are also freemasons. Freemasonry is a fraternal organization dedicated to fellowship, charity, and self-improvement. You can visit the Most Worshipful Grand Lodge A.F. & A.M. of the State of Illinois for more information on freemasonry. By custom, Masons don't ask others to join the fraternity - if you think you'd like to be a Mason, ask one!

Homebrewing
My wife and I have been brewing beers and meads since January 1995. We call ourselves Se Noyer Brewing.
Knitting
In 2004, I took up knitting. You can see some results here. In 2005, I joined the Knitting Guild Association with the hope of completing its Master Knitter program. We'll see...
---
Feel free to write! My email address is alansz@uic.edu.
You can visit my favorite links.
You can read some quotes I like.
You can get my PGP public key, which has a fingerprint of EE AA C5 A4 1E 78 9E CA E3 E2 FE B7 D6 08 45 62
My Erdos number is 4. (I don't have a Bacon number, but my father's is 2).
This link leads to a page designed to confuse spammers' address harvesting programs.
---
Alan Schwartz <alansz@uic.edu>