Setting
Posted at 11:46 am.
Work of the mind
I work at the University of Illinois at Chicago College of Medicine, one of the largest medical schools in the United States. UIC is located west of the Loop in Chicago, which is truly one of the great U.S. cities.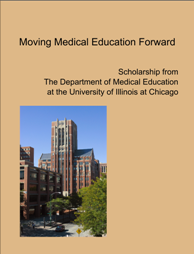 My primary appointment is as The Michael Reese Endowed Professor of Medical Education in the Department of Medical Education (DME), the longest continuously-operating medical education unit in the world (founded in 1958). In honor of its 50th anniversary, I served as managing editor for Moving Medical Education Forward, a collection of reprinted works by the DME faculty; I co-edited a similar volume (and commissioned a musical work) in honor of DME's 60th anniversary. DME is unique not only in its long history of innovation in educational development and research, but also in its eclectic collection of social scientists, educators, and humanities scholars — my colleagues, of whom I am unabashedly fond. DME faculty members engage in considerable international consulting; I have had the privilege of working in Brazil, Pakistan, India, and Japan. I joined DME in 1997.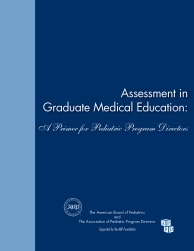 I am also a Research Professor in the Department of Pediatrics, where I teach evidence-based medicine and research career development. In 2011, I became the Director of the Association of Pediatric Program Directors Longitudinal Educational Assessment Research Network (APPD LEARN), a collaborative educational research network of Pediatric residency and fellowship programs. I also edited the book Assessment in Graduate Medical Education: A Primer for Pediatric Program Directors, published by the American Board of Pediatrics.
In Fall 2020, I began a part-time JD program at the UIC School of Law, with a concentration in health equity, law, and policy. I expect to receive my degree and take the Illinois bar exam in Summer 2024.
Work of the Hands
My hobbies include:
Homebrewing of beer and mead, under the nom de plume of "Se Noyer Brewing". An older web page with homebrewing information and recipes is here.
Knitting (especially hats and scarves). I prefer circular needles (especially Addi Turbos) and enjoy aran and fair isle work. An older web page with knitting projects is here.
My favorite artist is Joseph Cornell, and I'm lucky that the Art Institute of Chicago has many great examples of his work . I have done a series of works in similar media, and I hope to continue.
The (very old) computer game NetHack, at which I have had some success, including ascending a character of every class, performing a Zen ascension, and performing a foodless, weaponless ascension. I have also published a board game based on Nethack.
An occasional foray into humor, as, for example, my e-book "The Art of War for Parents".
Work of the Spirit
I am a Master Mason and Past Master of Berwyn Masonic Lodge #839 A.F. & A.M. in Berwyn, Illinois. I am also a 32° Mason in the Valley of Chicago, Ancient Accepted Scottish Rite of Freemasonry, a Past High Priest of Lincoln Park Royal Arch Chapter #177, Past Thrice Illustrious Past Master of Siloam Council #53 of Cryptic Masons, and an office of Edwin M. Lambert Council of Allied Masonic Degrees. I am also a founding member and past President of the Alphonse Cerza Illinois Chapter of the Philalethes Masonic Research Society. Freemasonry is a fraternal organization dedicated to fellowship, charity, and self-improvement. You can visit the Most Worshipful Grand Lodge A.F. & A.M. of the State of Illinois for more information on freemasonry. By custom, Masons don't ask others to join the fraternity – if you think you'd like to be a Mason, ask one!